Android is the most popular operating system in the world, but not the most privacy-friendly. The Android OS that you get pre-installed in most smartphones can potentially include software components that feed your data to advertising services. This may seem intimidating unless you use the best VPN for Android to protect your device.
A VPN can spoof your IP as well as encrypt your traffic to solve many privacy issues.
Looking for the best Android VPN can be a real hassle. To help you out, we've gone ahead and selected only the best VPN services for your Android smartphone.
No time to read? Here are our best Android VPNs in 2020:
#
Provider
Feature
Score
1

All-around leading VPN

.

9.8
2

Forward-thinking and affordable VPN

.

9.6
3

Security-first VPN

.

9.1
4

Cheapest VPN to bypass geo-blocks

.

8.7
5

Popular cheap VPN

.

8.5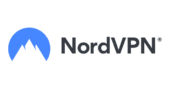 Number of locations: 59
Number of servers: 5100
Support: 24/7 live chat
Excellent security
Intuitive Android app
Very fast speeds
On their Android counterpart, NordVPN provides the same quality they deliver on desktop. This easily makes it one of the best Android VPN clients on the market. With great speeds even when on mobile data, this VPN combines a good balance of security and entertainment.
Its strict no-logs policy and great security features will keep you out of harm's way. Plus, it doesn't require the latest Android version to run smoothly as it's very compatible with a wide array of major Android releases. This means that practically all Android users can get NordVPN and use it on their devices.
Furthermore, you can use your subscription on 6 devices at once, and if something isn't working, you can contact NordVPN's 24/7 live chat support to solve the issue.
For a deeper investigation of NordVPN, read our NordVPN review.
Save the most on most popular NordVPN subscription
Number of locations: 60
Number of servers: 1700
Support: 24/7 live chat
Powerful Android-only features like geo-spoofing
Unlimited simultaneous connections
Latest security protocols
Weak self-help support section
Not only does Surfshark offer one of the cheapest Android VPN's, but it's also one of the most advanced in terms of features and security. This provider offers no-logs, no leaks, and the new GPS spoofing feature to keep you hidden at all times. Also, thanks to its Camouflage Mode, you can access restricted content in censorious countries, such as China.
Incredibly easy to set up and use, with this Android VPN, privacy is one click away. Despite a lower server count (1700+ servers in 60+), once you download Surfshark, it provides some of the best speeds on the Android VPN market. And it also unblocks Netflix, allows torrenting, and has a dependable 24/7 live chat.
For a deeper investigation of Surfshark VPN, read our Surfshark VPN review.
Save the most on most popular Surfshark VPN subscription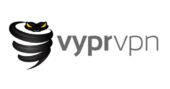 Number of locations: 60
Number of servers: 700
Support: 24/7 live chat
Chameleon 2.0 protocol
Split tunneling
Fast speeds
The VyprVPN Android app provides comparable performance to its desktop counterpart, providing the same advantages that many users love about this service. Compatible with devices running version 4.4 (KitKat) and up, this VPN will suit your needs even if it's been a while since you've upgraded your smartphone.
VyprVPN has excellent encryption, a great kill switch, and split tunneling, which allows you to choose the apps that should use the VPN. Most users will also appreciate dedicated streaming servers for Netflix, BBC iPlayer, and other platforms.
When it comes to speed, VyprVPN has their own fleet of 700+ servers in 60+ countries, thus the speeds are fast across the board. If you want to be safe from all kinds of online threats without overspending – get VyprVPN.
For a deeper investigation of VyprVPN, read our VyprVPN review.
Save the most on most popular VyprVPN subscription
Number of locations: 60
Number of servers: 150
Support: 24/7 live chat
Easy access to geo-blocked websites
Secured connections
Reliable encryption protocols
Support could be more responsive
If your smartphone runs at least Android 4.0 (Ice Cream Sandwich) or later, PrivateVPN is definitely a solid option to consider.
With their Android app, PrivateVPN allows you to connect to over 150 servers in 60+ countries, yet the service boasts great speeds. This is due to buying bandwidth directly from the IP transit providers.
This Swedish VPN has great security features: military-grade encryption, a reliable kill switch, and a Stealth Mode. Yet PrivateVPN's strongest ability is unblocking geo-restricted streaming services – Netflix, HBO, Disney+, and anything else you can think of.
When you buy PrivateVPN, torrenting isn't out of question as well, as P2P activities are allowed on all servers and the service also offers port forwarding.
For a deeper investigation of PrivateVPN, read our PrivateVPN review.
Save the most on most popular PrivateVPN subscription
Number of locations: 46
Number of servers: 3300
Support: 24/7 live chat
Great kill switch
OpenVPN and IKEv2 protocols
Very cheap
If you're using Android version 4.1 (Jelly Bean) or later, Private Internet Access is a great service that doesn't disappoint on mobile as well as on tablet. This is probably the only VPN to have its no-logs policy proven in court. It also has no leaks and provides anonymous payment options.
Private Internet Access combines military-grade encryption, secure protocols, and a huge fleet of servers (3300+ across 46+ countries) to offer one of the safest and fastest VPNs for Android.
This provider is also good at unblocking Netflix and torrenting. Install Private Internet Access to benefit from 10 simultaneous connections and small prices.
For a deeper investigation of Private Internet Access, read our Private Internet Access review.
Save the most on most popular Private Internet Access subscription
How to choose the best Android VPN app
Our conclusions come from personal experience with various Android VPN client options. Hopefully, they'll be useful to those seeking a VPN app for their Android device.
If you're trying to make sense of it all and know what's important when choosing a VPN, here's what we look for when deciding which VPNs will end up in our 5 best Android VPN list:
Security and privacy. Nothing is more important than this when it comes to a VPN service. Always look for services that use OpenVPN, L2TP/IPsec, or Wireguard tunneling protocols.
Versatility. Not every user needs all (or even most) VPN functions, but that shouldn't matter. The more you can do with a product, the better you've spent your money: look for native apps for a plethora of devices, specialized servers, everything that could be beneficial to you.
Speed. Even the most secure VPN is worthless if it significantly slows down your connection. Look for bigger server pools and check speed test benchmarks to make sure that you'll get good speeds.
Netflix. Unblocking popular streaming platforms means you can enjoy your favorite content anywhere anytime. This also vastly expands available entertainment options.
Torrenting. A good VPN allows P2P on all or most of its servers and doesn't throttle your bandwidth.
Price. The lack of bang for the buck may result in getting stuck with an overpriced service for a few years. It's always good to know what you're paying for beforehand. This way you can commit to a service that delivers.
Android VPN FAQ
How does VPN work on Android?
A VPN for Android phone connects to a VPN server first, hiding your IP address. Only then your request to open one or another website is completed. In the meantime, your traffic is encrypted using a military-grade cipher. This means that nobody can see what you are sending or receiving, including the VPN itself. Of course, that's true only if the provider is serious about not collecting logs.
If you want to learn more about how a VPN works, check out the following section of our "What is a VPN" article.
Do I need an Android VPN?
We believe that everyone should use an Android VPN. You can hear about new vulnerabilities after each version of this OS, and that's not likely to change. Besides, there are plenty of shady apps on Google Play Store than can inject malware or data logging. Even some VPNs for Android are considered as dangerous!
Therefore, you need a VPN for Android if you want to:
Hide your IP address from the ISP, the government, and hackers
Encrypt your traffic, so nobody knows what you're downloading or uploading
Protect your torrenting efforts
Unblock Netflix and other streaming platforms
Find better prices in other countries
Access Facebook and other sites blocked at work
Which Android devices can be protected using a VPN?
Most Android devices using older Android versions like Jelly Bean, KitKat, etc. should definitely consider getting a VPN software as older OS versions have more security vulnerabilities that could be exploited by hackers.
A VPN won't solve those vulnerabilities, but you'd be a lot harder to trace, which might just do the trick. Usually, this means going to the Google Play Store (that comes pre-installed in all android devices) and downloading the provider's VPN app, turning it on, and that's it – you're now protected.
Does VPN drain Android's battery?
Most VPNs won't drain your Android's battery. While it used to be the case with older OS versions, now there are few complaints about battery time when the VPN is on. Of course, if you actively use a VPN for streaming or torrenting, the battery will drain much faster.
Luckily, premium VPNs offer a battery-saving option, so when your phone's screen is off, so is the VPN. It's best to combine battery-saving with the "Always-on VPN" Android setting. In such a scenario, any app that sends data while your screen is turned off won't work. Without the "Always-on VPN," apps would connect in the background to an unprotected network.
How do I stop my Android from disconnecting from VPN?
If you have battery optimization turned on, your Android VPN will disconnect whenever your smartphone's screen goes black. This can be not only annoying but also dangerous because any app that runs in the background will be sending and receiving data without protection.
You can solve this in multiple ways. One is to turn on the "Always-on VPN" setting. Another is to remove your VPN from the list of apps that use battery optimization. Instructions on how to do that depend on the model of your phone.
Here are some examples of the most popular Android devices:
Huawei
Go to Settings
Choose Battery
Choose Close apps after screen lock
Disable for your VPN
Go back to Settings
Click Ignore battery optimization
Choose All Apps from the Allowed menu
Tap your VPN and choose Allow
Samsung
Go to Settings
Choose Apps and find your VPN
Choose Battery and then Optimise battery usage
Turn off power saving for your VPN
Xiaomi / MIUI
Go to Apps
Choose Security app
Choose Permissions
Choose Autostart
Allow the VPN to autostart
Why is VPN not working on Android?
There can be a number of reasons why the VPN is not working on your Android device. We will try to list the most common issues and how to solve them.
VPN access is not allowed. Chances are you missed the pop-up to add and enable VPN in the System Settings. If the connection is successful, you will see a key icon at the top of your screen.
Clear cache and data. This method is great for curing various Android ailments. Open Settings > Apps > Application Manager > All apps. Choose your VPN > Storage > Clear Cache and Clear Data.
Reinstall the VPN. Sometimes it just starts working after reinstall.
Reset Network Settings. Open Settings > Reset Network Settings > Reset.
Try another VPN. This one can help you determine whether the issue lies on the VPN's side or your phone's.
If all of the above didn't help, we recommend searching for an answer in your VPN's knowledgebase. If 24/7 live chat is available, it would probably be the best option. Make sure to tell the representative if everything worked with another VPN – this might save time for everyone.
Can mobile Android VPN be used on PC?
While you can't install Android VPN on a PC, most of them have desktop versions for Windows, macOS, and even Linux. When you buy a VPN for Android, you also can install it on other supported platforms, including browser extensions.
However, you should also have in mind the number of simultaneous connections allowed. Most providers allow up to 10 devices at the same time, but others like Surfshark put no limit at all. To sum up, all of our recommended best VPNs for Android have PC versions.
Is it safe to use a VPN on Android?
Using a VPN on an Android device is safe if you avoid shady and ill-reputed providers. There are plenty of free Android VPNs on Google Play Store that promise no-logs, fast speeds, and Netflix. In truth, most of them will collect and sell your data to third parties, sometimes also adding a dose of ads.
However, if you install a reputable Android VPN that has a strict no-logs policy, you can be sure that it's safe to use.
Does Android have a built-in VPN?
Android has a built-in VPN, but we cannot recommend it. To start with, this VPN uses outdated L2TP/IPSec, IPSec, and PPTP protocols. Furthermore, it won't let you change your location and won't unblock streaming platforms. Finally, you won't get any extra features, such as GPS spoofing, Stealth VPN, or malicious sites blocker.
Using Android's built-in VPN is better than nothing because at least you'll hide your IP and encrypt your traffic. However, if you're serious about protecting your smartphone, choose from the best VPNs for Android.
How to set up a VPN on Android?
There are three main ways to set up a VPN on your Android device:
Get one of our best VPN apps for Android (see the list above)
Install OpenVPN Connect and import settings from a third-party VPN
Configure the built-in Android VPN
If you want to try the native Android VPN, follow these instructions.
Why isn't free VPN for Android a good option?
As with many things in life, you get what you pay for. In a VPN context, this usually means compromises to security and performance. Paying for quality VPN can drastically improve your experience, provide more services, and maximize your data privacy. This typically also includes customer support that helps to sort any issues that might arise that you'd get only the best experience.
Meddling with free VPNs can be a gamble, and you should keep that in mind when choosing a free provider. However, if you'd rather use a free option, check our free VPN for Android list.
Bottom line: should you get a VPN for Android phone?
Android users should celebrate – they're much better off on the VPN market than their iOS brethren. Plus, the best Android VPNs also offer numerous features for your desktop devices as well.
Our Top 5 VPN for Android phones in 2020 list is a great place to kickstart your journey towards a safer online presence even on your smartphone if you stick to our security tips and do your research before committing. Always remember that your data privacy is not an expense – it's an investment.
iOS user? Check out Best VPN for iPhone list.